Executive Management Team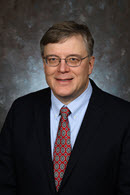 Dr. Bruce Holenstein, President and CEO
Dr. Holenstein leads all aspects of the company as our President and CEO. He started company operations with his brother, Paul, in 1980, and is presently leading the company through the changes needed to accommodate significant future growth. His technical fields of expertise include algorithms, mathematical modeling, availability architectures, data replication, pattern recognition systems, process control, and turnkey software development. Dr. Holenstein is a well-known author of articles and books on high availability systems. He received his BSEE from Bucknell University and his Ph.D. in Astronomy and Astrophysics from the University of Pennsylvania.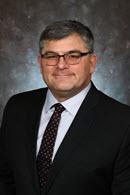 Paul Holenstein, Executive Vice President
Mr. Holenstein has direct responsibility for the Gravic, Inc. Shadowbase Products Group and is a Senior Fellow at Gravic Labs, the company's intellectual property group. He has previously held various positions in technology consulting companies, from software engineer through technical management to business development, beginning his career as a Tandem (HPE NonStop) developer in 1980. His technical areas of expertise include high availability designs and architectures, data replication technologies, heterogeneous application, and data integration, and communications and performance analysis. Mr. Holenstein holds many patents in the field of data replication and synchronization writes extensively on high and continuous availability topics and co-authored Breaking the Availability Barrier, a three-volume book series. He received a Bachelor of Science degree in computer engineering (BSCE) from Bucknell University, a Masters in Computer Science (MSCS) from Villanova University, and is an HPE Master Accredited Systems Engineer (MASE).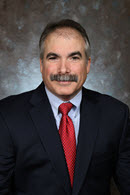 Mr. Victor Berutti, Senior Vice President
Mr. Berutti leads the Remark Products Group at Gravic. He joined our company in 1986 after working in the software industry as a computer software contractor. His technical areas of expertise include image scanning, pattern recognition, user interfaces, optical character, mark reading, and user requirements analysis. In addition to leading the Remark Products Group, Mr. Berutti has been responsible for developing relationships with and working closely with our international reseller channel and the many industry-leading companies who utilize the Remark products as part of their solutions. Mr. Berutti received his BSCS from Bucknell University and his MSCS from Villanova University.
Ms. Denise Holenstein, Director of Finance and HR
Ms. Holenstein manages all facets of the financial and HR areas of Gravic since joining the company in 1995. Previous to Gravic, she was a manager of quality assurance for the BAR division of Control Data and Arbitron. Ms. Holenstein received her BA in English and Economics from Bucknell University and her Masters in Human Resource Development from Villanova University.
---
Senior Management Team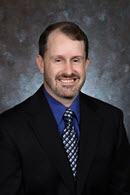 Mr. Chris Davison, Vice President, Product Development
Mr. Davison leads the team of software engineers responsible for developing and maintaining the Remark product line of paper- and cloud-based data collection products. He joined the company in 1993 and is proficient in application architecture and design, software development, cloud application management, deployment and security, data transformation, image handling, and optical mark recognition. Mr. Davison holds several patents in the field of data collection. He received his BS in Biology from Grove City College and completed graduate course work in Computer Science at Villanova University.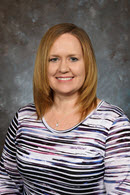 Ms. Nora Petchkofski, Senior Manager of Product Management
Ms. Petchkofski runs the Product Management department for the Remark product line. She joined our company in 1997 and became a manager in 2000 after gaining a thorough knowledge of our products. In 2004, she moved into the management and planning department, overseeing quality control and assurance, growth development, and project management, before transitioning to her current role in product management. Ms. Petchkofski received her BSBA from Neumann University.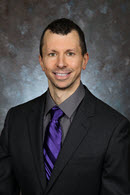 Mr. Richard Ricciardi, Senior Manager of Product Development
Mr. Ricciardi is an accomplished .NET developer and an expert in application architecture, program design and UI presentation; his product contributions consistently earn widespread customer acclaim. Mr. Ricciardi is an avid athlete and plays on several amateur ice hockey teams. He also serves as a member of Gravic's Learning and Development Committee. Mr. Ricciardi started at the company in 1999 as a software developer after earning his BA in Computer Science at La Salle University and has held his current position since 2011.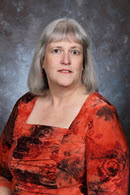 Ms. Theresa Sellet, Senior Manager, Product Support
Ms. Sellet manages the product support team for the Remark product line. She joined our company in 2011 as a Product Support Analyst for the product line after working in various industry jobs in a training and support capacity. Ms. Sellet was promoted to manager in 2015 after mastering the Remark products. In addition to managing the department, she has been instrumental in building and delivering Remark training for customers and industry partners.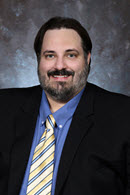 Mr. Jonathan Ziegler, Senior Manager, Product Development
Mr. Ziegler leads software development for the Shadowbase Products Group. He began with Gravic as a Programmer in 2008, worked as an integral member of the development team since then, and first assumed a development team leader position in 2017. He is an accomplished C and C++ architect, designer, and developer with many years of experience with HPE NonStop and Windows, Linux, and Unix systems. Mr. Ziegler is a member of the Gravic Labs intellectual property team, an inventor with issued patents, and has several applications in process. He graduated from Lehigh University with a BS in Computer Science and Business.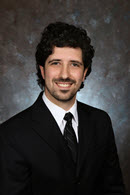 Mr. Chris Capitolo, Senior Manager, Product Delivery
Mr. Capitolo manages product delivery for the Shadowbase Products Group, which includes QA, product release, training, and documentation. He began with Gravic as a Programmer in 2007, and worked in various roles in product delivery and product services for the Shadowbase product line before becoming the manager of the department. He graduated from Grove City College with a BS in Computer Science. Mr. Capitolo also completed a Master's degree in Software Engineering at Penn State.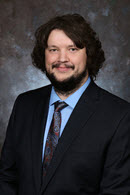 Mr. Dylan Holenstein, Senior Manager, Infrastructure
Infrastructure Department at Gravic, which includes all of Gravic's production servers, network, telephony systems, and the Connectivity Lab for the Shadowbase Products Group. He is also a member of the Gravic Labs intellectual property team and holds over ten patents. He attended Shippensburg University, is a Microsoft Certified Professional, and an Eagle Scout. He founded Xamayon Corp. and administers the web portfolio that services millions of its users per month.